New Moon was opened in 1996 by Holly Dunbar, a Licensed Massage Therapist (LMT) and Registered Herbalist (RH) with the American Herbalist Guild (AHG). Holly combines the best of her knowledge in both fields in her one of a kind aromatherapy product line, which she continues to refine and grow. Our practice offers a range of effective massage and bodywork techniques, facials and herbal medicine consultations.
Holly Dunbar
Licensed Massage Therapist, Herbalist & Certified Aromatherapist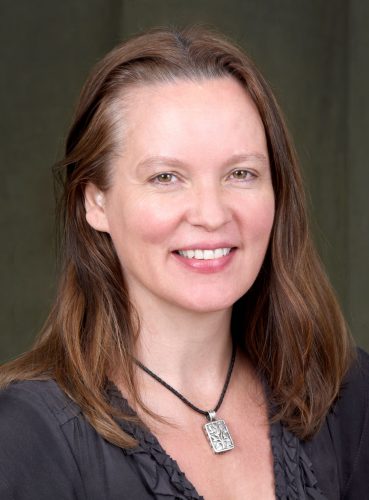 The owner and founder of New Moon, Holly is a 1995 graduate of Baltimore School of Massage, and a 2000 graduate of East West Herb School. Holly has also completed a certification course in Aromatherapy, and advanced studies in orthopedic massage. She is a professional member of the American Bodywork & Massage Professionals (ABMP), and the American Herbalists Guild. Holly's eclectic approach to bodywork may combine deep tissue, myofascial release, aromatherapy, acupressure, and hot stone massage to achieve desired results for clients.
Holly is also a professional herbalist who works with clients on a variety of conditions. She completed studies in Chinese and Western herbalism at the East West Herb School in Santa Cruz, CA and completed a 300 hour mentorship with herbalist Michael Tierra, L.Ac., OMD. She has also completed aromatherapy certification with Light and Bryan Miller, and sub. studies in Western herbalism at Dreamtime School in Washington, VA., as well as many other trainings throughout the country. Holly also has taught classes at Civista Women's Health Center and throughout the community.
The New Moon aromatherapy product line is a creation of Holly's that brings the best of her knowledge of herbalism and the body, combined with a belief in the healing power of natural ingredients.
Melanie Pittman
Licensed Massage Therapist & Esthetician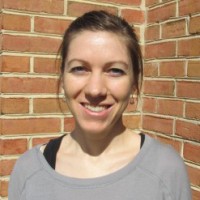 Melanie has been a practicing, Licensed Massage Therapist since 2002, and Licensed Esthetician since 2014. She is a graduate of Baltimore School of Massage, receiving training in Swedish, Deep Tissue, and Myofascial Release; and Chesapeake School of Esthetics, where she studied skincare. She is a professional member of ABMP and ASCP, massage and skincare organizations. Her advanced studies include Relexology, hot stone, and Rejuvenating Facelift Massage. She has prior experience working in chiropractic offices, private practice, a medical day spa, and massage clinics. Melanie uses a combination of therapeutic techniques to best suit the massage client, and each facial session is customized for optimal results.
Sylvia Stevens
Licensed Massage Therapist & Reiki Practitioner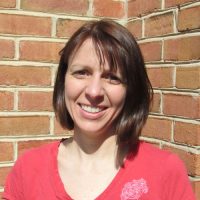 Sylvia graduated from Baltimore School of Massage in 2000, and joined New Moon for the first time in 2002. She took a professional break for motherhood and came back to the practice in 2015. Her sessions seek an integrated balance of multiple modalities, including Swedish, deep tissue, hot stone, myofascial release, and upon consent, energy work. Sylvia trained at the Synthesis Center of St. Mary's to achieve her Level 2 Reiki status, and has completed coursework in Healing Touch and Craniosacral Therapy. She is a professional member of ABMP, and a professor of massage therapy at the College of Southern Maryland.
Shayna Washington
Licensed Massage Therapist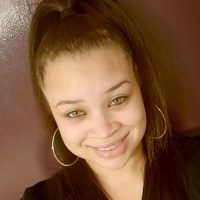 Shayna is a graduate of the College of Southern Maryland Massage Therapy program, where she earned her associates degree of Applied Science in Massage Therapy. Since graduating, Shayna has been seeing many clients at Massage Envy in Waldorf, and also at Pilates Plus Wellness Center in Upper Marlboro. Shayna is trained in Swedish, deep tissue, hot stone, and myofascial release, and she has a particular affinity for myofascial techniques. She will be pursuing studies in reflexology and pre-natal massage as well this year, and is building a strong clientele here at New Moon!
Marcia Renne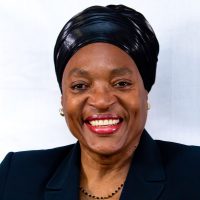 Registered Massage Practitioner
Marcia Renne has been practicing Massage Therapy for nine years since graduating from Baltimore School of Massage. Following graduation, she continued advanced training in various massage techniques, procuring the following certifications: certified Medical Massage Therapist, a certified practitioner of Neil Asher Technique for release of frozen shoulder, certified Lymphatic Drainage Plus practitioner, certified Lypossage practitioner, a certified Colon Hydrotherapist, and a diploma in myoskeletal alignment.
In addition to these modalities, Marcia also offers Swedish and deep tissue massage, kinesiotaping, cupping, hot stone, prenatal, and reflexology.
Marcia is also a financial literacy counselor and believes that finances and health go hand in hand, and that one cannot have one without the other. Marcia hails from the island of Trinidad, and is delighted to offer her true passion and love for massage and bodywork in the United States.
Tonya Jorgenson
Reiki Master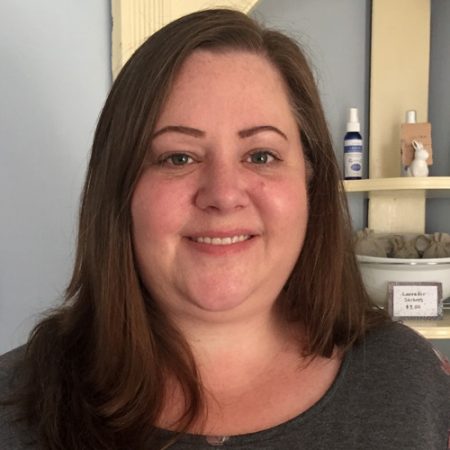 Tonya is a Reiki Master and an Ordained Minister with Universal Life Church. Healing has always come naturally to her. 18 years of her life were dedicated to healing animals through veterinary and rescue opportunities. Her journey with Reiki began after it was recommended as a treatment aide for her husband's PTSD. Wanting to do anything she could to help him, she started courses with The Joyfully Spirit School in Manassas, VA achieving her Reiki Master Certification. After seeing the peace and comfort a session brought her husband and others, she was ready to show the world how amazing Reiki is. Being able to provide someone with this incredible experience fills her heart like no other.